Judy Garland
Biography | Filmography | Awards | Gallery | Downloads | Image Credits | THE WIZARD OF OZ | MEET ME IN ST. LOUIS
Page 3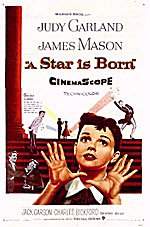 A poster from one of my favorites, A STAR IS BORN (1954), also starring James Mason. In my opinion, this is Judy's best performance and it shows that not only could she sing, she could act.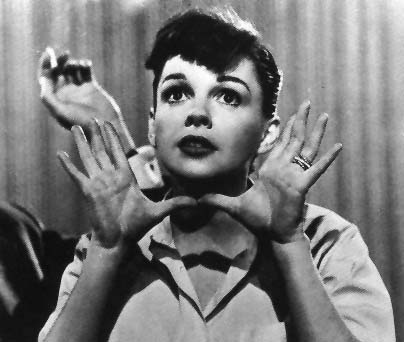 "Now here comes a big fat close-up." in A STAR IS BORN (1954).


Hear "The Man That Got Away" (a .MP3 file courtesy CBS Records Inc.).
A poster from SUMMER STOCK (1950) with Gene Kelly and the famous "Get Happy" number.


Hear some of "Get Happy" (a .WAV file courtesy CeDe International).


Hear Judy and Gene sing some of "You Wonderful You" (a .MP3 file courtesy Rhino Records).
Judy also made an number of memorable films with Mickey Rooney.
Try these Judy Garland links:
Some Links to pages on Judy's Movies:
Judy Fan Clubs:
One of my favorite vocalists ever!

Wow!
Page 1 | Page 2 | Page 3
Biography | Filmography | Awards | Gallery | Downloads | Image Credits | THE WIZARD OF OZ | MEET ME IN ST. LOUIS