James Mason
Awards | Downloads | Image Credits | Links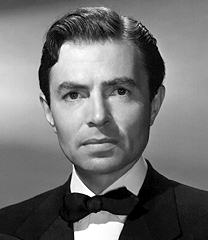 Though trained in architecture at Cambridge University, James Mason believed he could make more money acting, and after he became one of Britain's most famous leading men, he moved to Hollywood where his distinctive voice and frequent portrayals of men with a dark side brought him three Oscar nominations and immortal star status.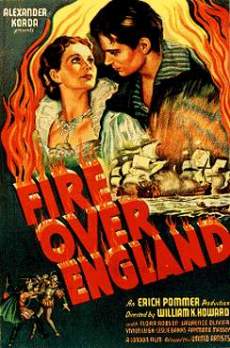 A poster from FIRE OVER ENGLAND (1937), an adventure film about the conflicts between Queen Elizabeth I of England and Philip II of Spain featuring Laurence Olivier as one of the Queen's bounty hunters and Vivien Leigh as her lady-in-waiting. Mason had a small, unbilled role in this movie as Hillary Vane.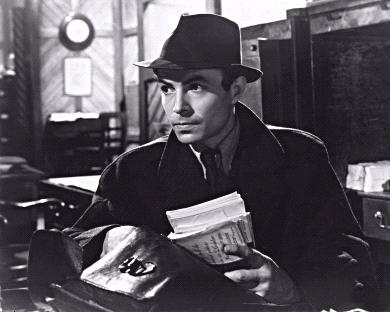 Mason as Irish rebel leader Johnny McQueen who masterminds the payroll robbery of a mill in Carol Reed's suspense thriller ODD MAN OUT (1947), the film that established him as one of Britain's biggest stars.
Memorable Quotations: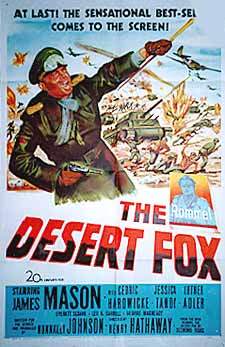 Mason played the title role in this Hollywood biopic about Field Marshal Rommel and his defeats in North Africa during World War II, THE DESERT FOX (1951), also featuring Jessica Tandy. Incidentally, this was not the only time Mason played Rommel. The second time was two years later in Robert Wise's THE DESERT RATS (1953), featuring fellow British star Richard Burton as Rommel's English enemy commander.