Joseph Cotten
Downloads | Image Credits | Links | SHADOW OF A DOUBT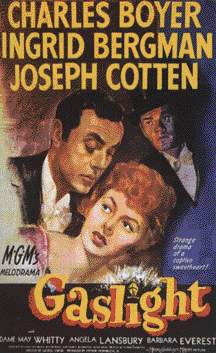 Cotten returned to a supporting role in George Cukor's GASLIGHT (1944), starring Ingrid Bergman and Charles Boyer, the story of a newlywed young woman who returns to the home where her opera-star aunt was murdered years before and begins to lose her mind. Cotten plays a detective with Scotland Yard who maintains an interest in the murder case (which was never solved) as well as in the opera star's niece. Though the role wasn't particularly challenging, Cotten and fellow supporting players Angela Lansbury and Dame May Whitty contribute significantly to the overall quality of this production, making it an undisputed masterpiece among classic suspense films.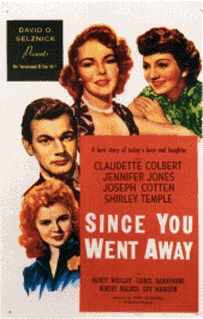 Also in 1944, Cotten starred alongside Claudette Colbert, Shirley Temple, Jennifer Jones, Robert Walker, Hattie McDaniel, Agnes Moorehead and Monty Woolley in David O. Selznick's epic World War II homefront drama SINCE YOU WENT AWAY. In this story of a wife and her daughters carrying on with life and contributing to the war effort while their husband/father is away, Cotten plays an old friend of the family who serves as surrogate husband and father to the family and begins to wish he had the job permanently. Although its tear-jerking dates a bit today, SINCE YOU WENT AWAY earned nine Oscar nominations in 1944, and won a statuette for Max Steiner's score.

"Since You Went Away" (clip) by Max Steiner (a .MP3 file courtesy RCA/Victor).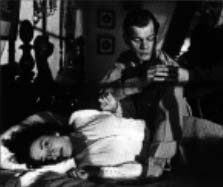 In 1945, Cotten was reteamed with Jennifer Jones in LOVE LETTERS, the story of a soldier who woos a woman on behalf of a fellow soldier and later tries to help her regain her memory when she becomes an amnesiac. Also featuring Gladys Cooper and Cecil Kellaway, LOVE LETTERS was the second of five films in which Cotten starred with Jennifer Jones.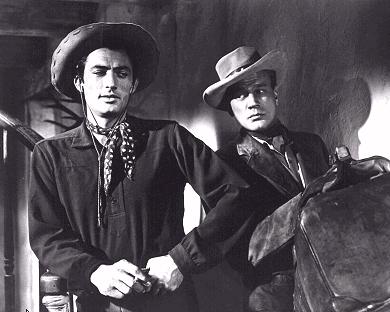 Cotten escaped from his urban stereotype for the first time in the Niven Busch western DUEL IN THE SUN (1946), in which he played lustful playboy Gregory Peck's older (and wiser) lawyer brother. Also featuring Jennifer Jones, Lillian Gish, Butterfly McQueen and Lionel Barrymore, DUEL IN THE SUN was an attempt by David O. Selznick to create a western epic of GONE WITH THE WIND scale, but failed on multiple fronts and earned the nickname Lust in the Dust.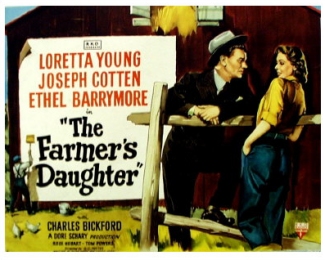 The following year, Cotten turned his attention to a new leading lady, Loretta Young, and a new genre, comedy, in THE FARMER'S DAUGHTER (1947), the story of a Swedish- American farm girl who moves to the big city and becomes a house maid for a congressman (Cotten) before deciding to run for congress herself.