Margaret O'Brien
Biography | Filmography | Article | Awards | Bibliography | Downloads | News | Links | Image Credits | MEET ME IN ST. LOUIS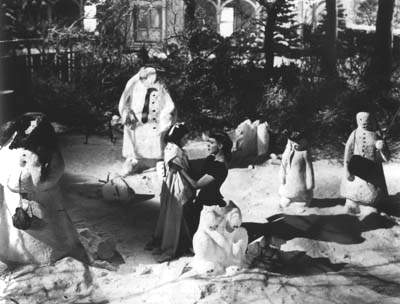 In her most memorable performance and the one for which she earned her special juvenile Oscar, Margaret played Judy Garland's youngest sister "Tootie" in Vincente Minnelli's turn-of-the-century mid-western musical MEET ME IN ST. LOUIS (1944).
This still is from her big dramatic scene with Garland in the film, where young Tootie cries in heartache at the idea of moving away from her home and friends.
In a lighter moment, Tootie sings a delightful little song for her older sisters' guests:
I was drunk last night, dear Mother.
I was drunk the night before.
But if you'll forgive me, Mother,
I'll never get drunk anymore.
And in the still below, Margaret and Judy entertain together with a song and dance called "Under the Bamboo Tree." (Note in the film how O'Brien's slippers change color from pink to blue during the course of this number. Whoops!)


"Under the Bamboo Tree" (clip) sung with Judy Garland (a .MP3 file courtesy Rhino Records).
(For help opening the above file, visit the plug-ins page.)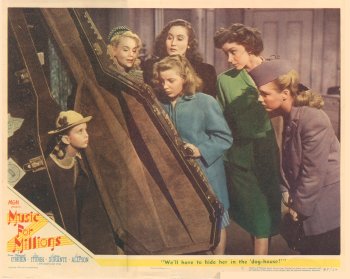 Also in 1944, Margaret played June Allyson's sister "Mike" in MUSIC FOR MILLIONS, the story of a pregnant war-bride and bass cellist (Allyson) who travels around the country (little sister in tow), playing with an orchestra and waiting for her husband to return. With Allyson and O'Brien together, a few tears are inevitable, but overall it's a cute film -- well-written, and a nice starring vehicle for (top billed) O'Brien.
Memorable Quotations:
"Please, Warden, don't send my brother to the chair! Don't let him burn!" --in BABES ON BROADWAY (1941).
"I'm the most horrible. I'm the most horrible." --as Tootie in MEET ME IN ST. LOUIS (1944).
"Here comes the invalid. I have to have two kinds of ice cream. I'm recuperating." --as Tootie in MEET ME IN ST. LOUIS (1944).
"It'll take me at least a week to dig up all my dolls in the cemetery." --as Tootie in MEET ME IN ST. LOUIS (1944).
"A lady is a lady when she behaves like one." --as Lady Jessica de Canterville in THE CANTERVILLE GHOST (1944).
"I'd rather be married to Henry VIII." --as Shelia O'Monahan in THREE WISE FOOLS (1946).
"Good night, and God sit on your pillow." --as Shelia O'Monahan in THREE WISE FOOLS (1946).
"Certainly is an awful lot of trouble, getting people married." --as Flavia in TENTH AVENUE ANGEL (1948).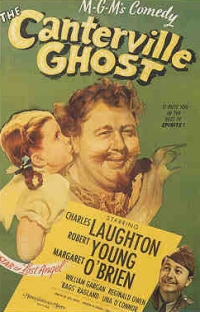 Margaret continued her success in tailor-made starring roles with THE CANTERVILLE GHOST (1944), her fourth film of the year and one which re-teamed her with JOURNEY FOR MARGARET co-star Robert Young. As Lady Jessica de Canterville, O'Brien loans her castle to a group of American soldiers in need of shelter, but there's a catch -- the castle is haunted by a 300-year-old ghost (played by Charles Laughton). The film as a whole is a bit muddled (it's a tongue-in-cheek satire of courage in war), and though her attempts at an English accent detract somewhat from her performance, Margaret still manages to hold her own in her scenes opposite Laughton -- a worthy accomplishment for an actress of any age.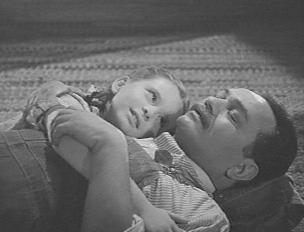 Margaret delivered yet another memorable performance in her only film of 1945, OUR VINES HAVE TENDER GRAPES, adapted from George Victor Martin's novel about Norwegian- Americans forging a new life in rural Wisconsin. Co-starring Edward G. Robinson, James Craig, Agnes Moorehead and Jackie "Butch" Jenkins, the film's focus strays with the darting script, but the performances are, on the whole, heart-felt and genuine.