Margaret O'Brien
Biography | Filmography | Article | Awards | Bibliography | Downloads | News | Links | Image Credits | MEET ME IN ST. LOUIS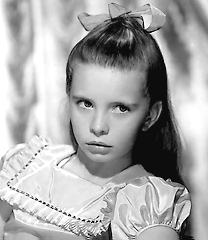 One of the most popular child actresses of the 1940s, Margaret O'Brien was precocious- yet-genuine, and unlike-any-other-girl-in-the- neighborhood in a variety of starring and supporting roles for MGM during the World War II and immediate post-war era. Set apart from other cute faces of the time by her mature acting abilities, Margaret even earned a special juvenile Oscar in 1944. Nevertheless, by the end of the decade, she had suffered the fate of several of her young Hollywood contemporaries, failing to survive adolescence in front of the camera and graduate into adult filmmaking.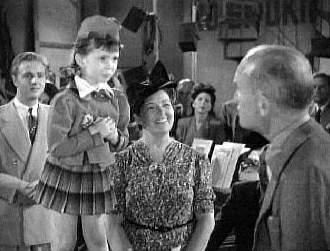 Young Margaret made her film debut at age four in the Mickey Rooney/ Judy Garland musical BABES ON BROADWAY (1941). She didn't sing, but had an uncredited "bit part" as a little girl who auditions for Broadway producer Thornton Reed (James Gleason, left) crying, "Please! Please! Don't send my brother to the chair! Don't let him burn!" It was hardly a role, but it made an indelible impression.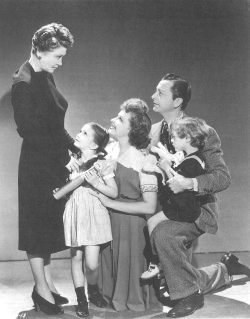 After signing with MGM at age five, O'Brien was given her first starring role in JOURNEY FOR MARGARET (1942), also starring Fay Bainter, Robert Young, Laraine Day, William Severn (all with O'Brien at right) and Nigel Bruce. Her performance as a young war orphan in World War II London made her an instant audience favorite, and MGM wasted no time publicizing her as the most gifted child actress since Shirley Temple (all the while avoiding comparisons with the 1930s song-and-dance prodigy). Recognizing her value as a performer lay in her grown-up acting talents, JOURNEY FOR MARGARET director W.S. Van Dyke called her a young Sarah Bernhardt (*1), and the studio set about trying to find suitable vehicles for its rising star.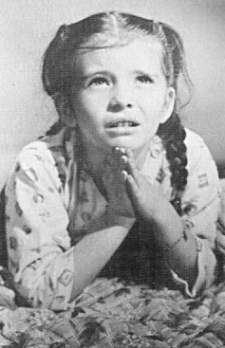 Margaret was next cast as the daughter of James Cagney and Ann Sothern in a patriotic eight-minute short entitled YOU, JOHN JONES (1943), in which a father realizes how lucky he is to be an American when (in his dreams) he visits several war-torn countries and sees how the war is affecting children around the world (played in each country by Margaret). O'Brien recited Lincoln's Gettysburg Address for the first time in this film, and later used it in her many public appearances entertaining troops. Her ability to memorize long lines was another quality which set her apart from other child actors. As it turned out, finding roles for Margaret which took full advantage of her talents would be MGM's most challenging endeavor in managing her career, and her early résumé of films included both starring roles and various supporting parts designed to keep her in front of the public while the studio labored to create appropriate vehicles for her.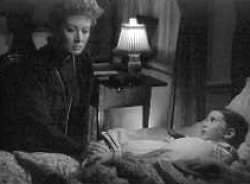 In an example of one of these supporting roles, Margaret played Irene Curie, daughter of Greer Garson (right) and Walter Pidgeon, in MGM's biopic of the famous French scientist who isolated radium, MADAME CURIE (1943). The picture was nominated for seven Academy Awards including Best Picture and also features Dame May Whitty, Henry Travers, Reginald Owen and C. Aubrey Smith.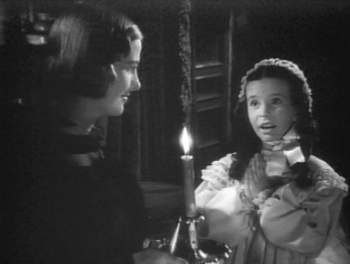 In 1944, Margaret was loaned to 20th Century-Fox for another supporting part, that of Joan Fontaine's young French charge, Adele Varens, in the film adaptation of Charlotte Brontë's JANE EYRE. In addition to Fontaine and Orson Welles, JANE EYRE also featured two rising child stars, Peggy Ann Garner and Elizabeth Taylor, though O'Brien received the highest billing of the three girls.
Footnotes: