Cecil B. DeMille
Awards | Bibliography | Image Credits | Links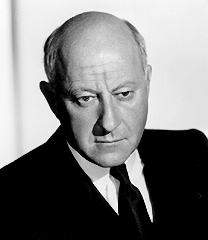 Director, Producer, Editor, Writer, even Actor: one of the silver screen's greatest talents. Though throughout his multi-faceted he made an invaluable contribution to movie making, DeMille came up relatively short at the Academy Awards. Though three of his films were nominated for Best Picture of the year (CLEOPATRA (1934), THE GREATEST SHOW ON EARTH (which won in 1952), and THE TEN COMMANDMENTS (1956)), he received only one personal nomination-- that for Best Director of THE GREATEST SHOW ON EARTH-- and was passed over for John Ford and THE QUIET MAN. The Academy did present him with an honorary Oscar in 1950 however, followed by the Irving G. Thalberg Memorial Award in 1953.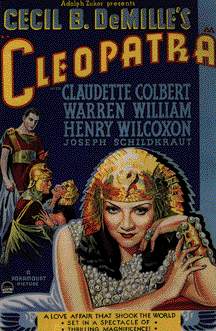 A poster from CLEOPATRA (1934) starring Claudette Colbert and also with Henry Wilcoxon. This film, both directed and produced by DeMille, was nominated for five Academy Awards including Best Picture. It won the Best Cinematography Oscar.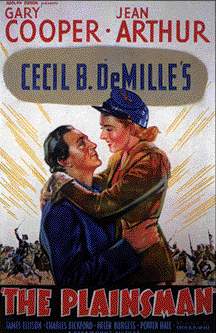 A poster from THE PLAINSMAN (1936) starring Jean Arthur and Gary Cooper. This film was also nominated for five Oscars including Best Picture.
Memorable Quotations:
"The public is always right."
"You are here to please me. Nothing else on earth matters."
"Dangerous! Of course it's dangerous; who said it wasn't? But that's pictures. We don't fake anything in pictures; we've got to have the real thing."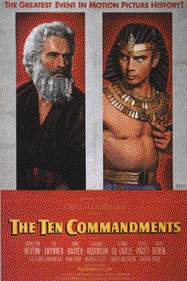 A poster from a great epic in the true DeMille tradition, THE TEN COMMANDMENTS, starring Charlton Heston, Yul Brynner, and Anne Baxter, with Edward G. Robinson and Henry Wilcoxon. This film was nominated for seven Academy Awards in 1956 including Best Picture, but it only earned one statuette-- for Best Special Effects. Incidentally, the movie that did win Best Picture in 1956 was AROUND THE WORLD IN 80 DAYS. In my opinion, DeMille and company were robbed. By the way, DeMille had also made a version of this film in 1923.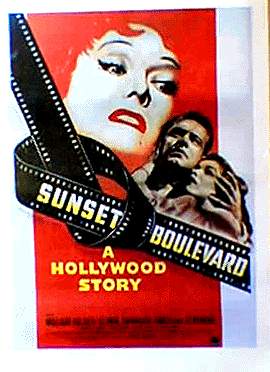 A poster from the Best Picture of 1950, SUNSET BOULEVARD, starring Gloria Swanson and William Holden, and directed by Billy Wilder. Why this poster on a page for Cecil B. DeMille? The famous director and producer acted in this film, playing himself.
Awards | Bibliography | Image Credits | Links