Gary Cooper
Filmography | Awards | Links | Downloads | Image Credits | THE PRIDE OF THE YANKEES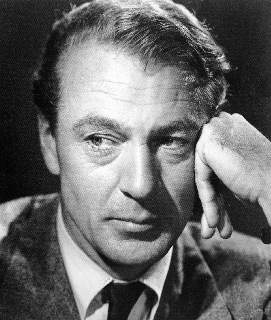 Once a guide in Yellowstone National Park and an aspiring cartoonist, Gary Cooper began his movie career as an extra in many-a low-budget western and later went on to play starring roles in a variety of film genres, becoming one of Hollywood's most popular leading men for almost thirty years.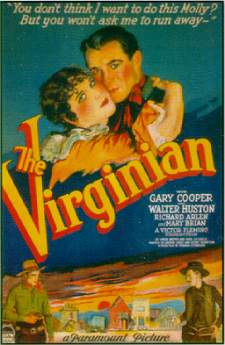 By 1929, Cooper had graduated from bit parts to leading roles but was still playing primarily in westerns, among them Victor Fleming's THE VIRGINIAN (1929), an adaptation of Owen Wister's novel co-starring Walter Huston and Richard Arlen. As the title character and foreman of Box H Ranch, Cooper spars with his best friend Arlen for the affections of Mary Brian -- not complex, but classic.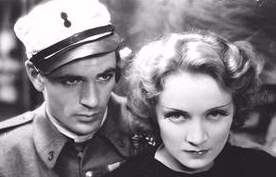 Gradually easing off his horse, Cooper was cast as a foreign legionnaire opposite cabaret singer Marlene Dietrich in her first Hollywood picture, MOROCCO (1930). Also starring Adolphe Menjou, the film received four Academy Award nominations.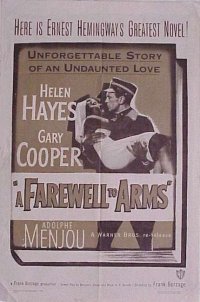 In yet another prestige production, Cooper played Ernest Hemingway's hero Frederick Henry opposite Helen Hayes in the 1932 film adaptation of A FAREWELL TO ARMS, also starring Adolphe Menjou. Directed by Frank Borzage, A FAREWELL TO ARMS also earned four Oscar nominations, including one for Best Picture of the year.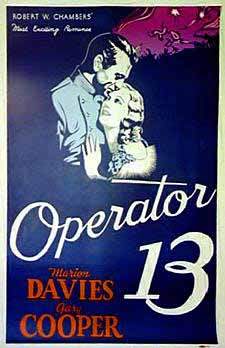 A poster from OPERATOR 13 (1934) with Marion Davies. In this American Civil War drama Cooper plays a confederate officer, Capt. Jack Gailliard, who falls in love with Davies, a Union spy.