William Holden
Awards | Downloads | Image Credits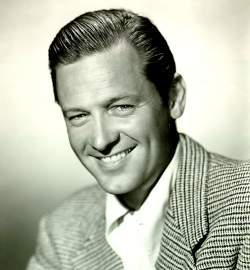 A dependable leading man whose career peaked in the 1950's when he made a third of his seventy films, William Holden received three Best Actor Academy Award nominations over the course of his career and won his only statuette in 1953 for his role as the cynical sergeant in Billy Wilder's World War II prisoner of war drama, STALAG 17.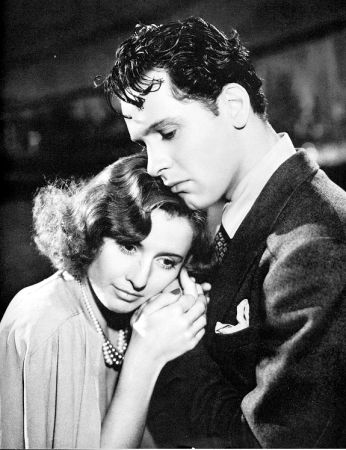 In Holden's first starring role, with Barbara Stanwyck in GOLDEN BOY (1939), he played a musically-inclined prize-fighter.
Also in 1939, Holden played George Raft's younger brother opposite gangster Humphrey Bogart in INVISIBLE STRIPES.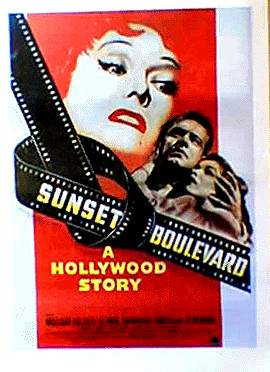 Holden received his first Best Actor nomination for his role as a struggling writer turned gigolo opposite Gloria Swanson's portrayal of fading actress Norma Desmond in Billy Wilder's SUNSET BLVD. Besides Holden's nomination, the film received ten more including one for Best Picture of 1950.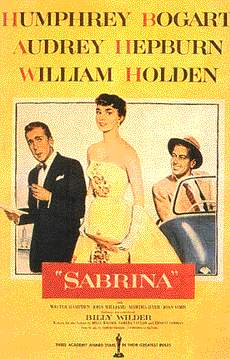 In the third of Holden's four films with director Wilder, SABRINA, he played Humphrey Bogart's younger, playboy brother, David Larrabee, opposite Audrey Hepburn as the blossoming chauffeur's daughter in this 1954 romantic comedy which received six Oscar nominations.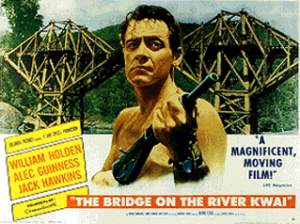 A poster from the Best Picture of 1957, THE BRIDGE ON THE RIVER KWAI, which featured Holden along with Alec Guiness and Jack Hawkins. In addition to its award for Best Picture, this film received six other statuettes including those for writing, cinematography, musical scoring, and directing (David Lean).
Further Reading:
Golden boy : the untold story of William Holden by Bob Thomas (New York: St. Martin's Press, c1983).
The films of William Holden by Lawrence J. Quirk (Secaucus, N.J.: Citadel Press, 1973).

ALSO: The complete films of William Holden by Lawrence J. Quirk (Secaucus, N.J.: Citadel Press, c1986).

Bad boys: the actors of film noir by Karen Burroughs Hannsberry (Jefferson, N.C.: Farland, 2003).
More William Holden related links: