Jean Simmons
Biography | Filmography | Awards | Article | Bibliography | Downloads | Links | Image Credits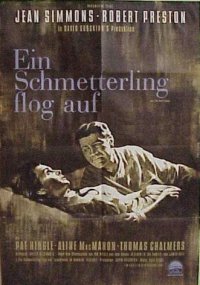 After her string of successes in 1960, Simmons took some time off from filmmaking and, after a three-year hiatus, returned to the big screen in the role of Mary Follet, a turn of the century Tennessee wife and mother forced to deal with the sudden death of her husband (Robert Preston) in ALL THE WAY HOME (1963). Based on Tad Mosel's stage adaptation of James Agee's Pulitzer Prize-winning novel A Death in the Family, ALL THE WAY HOME proved a triumphant vehicle for Simmons' return to movies, and her sincere performance received rave reviews. Unfortunately, despite the film's success, offers of good roles in quality pictures were slow in coming, and Simmons appeared only five more times on the big screen in the remainder of the decade.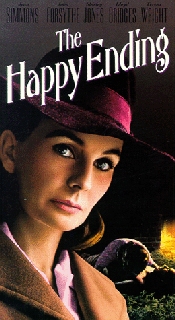 After a string of mediocre films in a variety of genres -- including comedy, melodrama, and even a western -- Simmons finally found a challenge she could rise to in the role of Mary Wilson, a wife who turns to drink and walks out on her family and failing 15-year marriage in THE HAPPY ENDING (1969). Written and directed by Simmons' husband Richard Brooks (whom she married shortly after they worked together on ELMER GANTRY (1960)), THE HAPPY ENDING was a modest box-office success and earned Simmons her first Oscar nomination in the Best Actress category.
More Memorable Quotations:
"As they say, 'To understand is to forgive.' ... or is it, 'To understand is not to forgive.'? I can never remember." --as Barbara Leslie Forbes in UNTIL THEY SAIL.
"Your precious mineralized dirt is getting in my shoes." --as Elizabeth Rambeau in THIS EARTH IS MINE.
"I guess I've been around sanctimonious folks too long. You're amusing and you smell like a real man." --as Sister Sharon Falconer in ELMER GANTRY.
"Are you too proud to kneel, Mr. Lefferts? You may not believe in God, but God believes in you." --as Sister Sharon Falconer in ELMER GANTRY.
"Can't you understand? God sent you to me as his instrument, not as my lover." --as Sister Sharon Falconer in ELMER GANTRY.
"Here's lookin' at you, kid." --as Mary Wilson in THE HAPPY ENDING.
"I can't live with him and I can't live without him. What's the matter with me? Why can't I love the man I love?" --as Mary Wilson in THE HAPPY ENDING.
"People in love are crazy." --as Mary Wilson in THE HAPPY ENDING.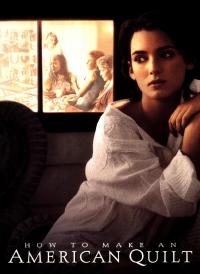 Throughout the 1970s, '80s and '90s, Simmons has worked extensively in television, both in TV movies and mini-series, appearing only occasionally in films. In her most recent big screen appearance, HOW TO MAKE AN AMERICAN QUILT (1995), starring Winona Ryder, Anne Bancroft and Ellen Burstyn, Simmons played a minor role as Em, the wife of a philandering artist, who sits around with the rest of the female characters in the film, quilting and talking about her life and past loves.
Page 1 | Page 2 | Page 3 | Page 4 | Page 5 | Page 6 | Page 7
Biography | Filmography | Awards | Article | Bibliography
Downloads | Links | Image Credits