Robert Wise
Filmography | Awards | Downloads | Links | Image Credits | THE SOUND OF MUSIC | WEST SIDE STORY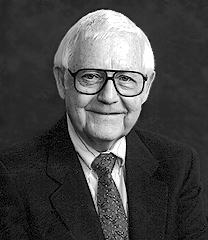 A veteran of the Hollywood studio system who worked his way up from the sound effects and editing departments at RKO in the 1930s and '40s to become one of the industry's most versatile and reliable directors of the 1950s and '60s, Robert Wise received four Academy Awards over the course of his seven-decade film career and his films rank as some of the most innovative -- CITIZEN KANE (1941), THE DAY THE EARTH STOOD STILL (1951) --, honored -- WEST SIDE STORY (1961) --, and popular -- THE SOUND OF MUSIC (1965) -- movies ever made.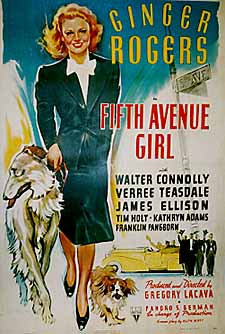 A college dropout forced into the working world by the Great Depression, Robert Wise began work in Hollywood at age 19 as a messenger in the cutting department at RKO where his brother worked as a accountant. When one of the sound effects editors, T.K. Wood, went looking for an apprentice, Wise volunteered and within two years was working as a sound effects editor himself on such classic Ginger Rogers-Fred Astaire musicals as THE GAY DIVORCEE (1934) and TOP HAT (1935). Anxious to progress further up the ladder, Wise next ingratiated himself with the film editors, and by 1939 he was receiving solo editing credit on such first-class RKO productions as the Ginger Rogers comedies BACHELOR MOTHER and 5TH AVENUE GIRL as well as William Dieterle's dramatic adaptation of Victor Hugo's THE HUNCHBACK OF NOTRE DAME (all 1939). Frequently assigned to work with stage directors who had little moviemaking experience, like Garson Kanin on MY FAVORITE WIFE (1940), Wise attracted the attention of young directors looking for an editor with both experience and youthful enthusiasm. One such director was Orson Welles.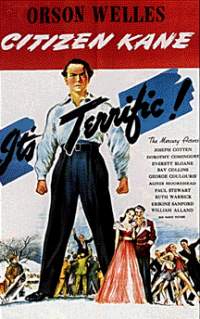 Twenty-five-year-old Orson Welles was an up-and-coming actor-director who had already made a name for himself and his Mercury Theatre players on Broadway and in radio when he arrived at RKO to make his first feature film. Though most of the actors he chose to use in CITIZEN KANE (1941) were stage players with little or no film experience, Welles did, at the studio's insistence, surround himself with an experienced crew who, though industry veterans, were also unafraid to experiment with the new filmmaking and storytelling techniques Welles was exploring. Only a few months older than Welles, though with almost eight years of industry experience under his belt, Robert Wise was exactly the kind of editor Welles was looking for. Between the director's unfettered creative drive, cinematographer Gregg Toland's innovative deep-focus photography, and Wise's dynamic editing, CITIZEN KANE became more than just a typical Hollywood biopic about the rise and fall of a 20th century media mogul. Instead, in many ways, it broke the filmmaking mold of the period and redefined the techniques and boundaries within which studio films could be made.
Music Clips from CITIZEN KANE:
"Thatcher Library (Litany)" (clip) by Bernard Herrmann (a .MP3 file courtesy Delta Entertainment).
"Snow Picture" (clip) by Bernard Herrmann (a .MP3 file courtesy Delta Entertainment).
"Bernstein's Presto" by Bernard Herrmann (a .MP3 file courtesy Delta Entertainment).
"Getty's Departure" (clip) by Bernard Herrmann (a .MP3 file courtesy Delta Entertainment).
"The Glass Ball" (clip) by Bernard Herrmann (a .MP3 file courtesy Delta Entertainment).
"Finale" (clip) by Bernard Herrmann (a .MP3 file courtesy Delta Entertainment).

(For help opening any of the multimedia files, visit the plug-ins page.)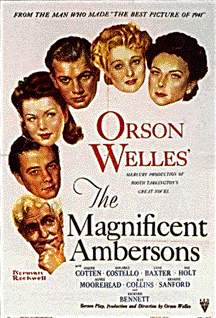 After the controversial, but nonetheless critical, success of CITIZEN KANE which had earned Wise an Academy Award nomination for Best Editing, Welles next turned his attention to adapting Booth Tarkington's novel THE MAGNIFICENT AMBERSONS (1942) to the screen and again asked Wise to join him as editor on the project. The United States joined World War II during the making of AMBERSONS however, and as production neared its end, Welles was heavily distracted by other wartime film and radio commitments. When Welles flew to Brazil to begin production on IT'S ALL TRUE for the State Department (which was never completed), he left Wise to finish editing and scoring AMBERSONS, sending long cables filled with comments and directions based on the reels Wise mailed to him in South America. However, when the studio previewed the nearly two-and-a-half-hour story of turn-of-the-century romantic intrigue, audiences were unimpressed, and RKO executives ordered Wise to re-edit the film to make it more box-office friendly. Wise complied and removed some 50 minutes of Welles' original footage, while both he and production manager Freddie Fleck shot a few short bridge sequences to fill in essential story information lost in the cuts. When Welles saw the final product, he was furious and accused Wise and the studio of having ruined his film. As Wise explained in a 1972 interview with Films and Filming (Winter 1972, pages 43+):
"[AMBERSONS was] a marvelous film, but it was rather slow and studied. My assessment of it has always been that the audiences were in a completely different frame of mind now that the war was on; everybody was keyed up and impatient and they just didn't have the patience for this artistic piece of work. ...the studio insisted that it somehow be cut down and worked on so that it would play for audiences. ... I would be the first to admit that as a work of art it was a much better film in its original form, no question about it."
Sadly, the footage Wise removed from THE MAGNIFICENT AMBERSONS was eventually destroyed, and with it, the possibility that Welles' original vision could ever be restored. Their relationship irreparably damaged by the AMBERSONS affair, Wise and Welles never worked together again.
Video Clip from THE MAGNIFICENT AMBERSONS:
"Dancing" with Joseph Cotten, Ray Collins, Dolores Costello, Anne Baxter and Tim Holt (a .AVI file courtesy RKO Pictures/Turner Entertainment).
More Multimedia Clips from Wise's Films:
"Esmeralda's Dance" (clip) from THE HUNCHBACK OF NOTRE DAME (1939) by Alfred Newman (a .MP3 file).
"Overture" (clip) from THE SAND PEBBLES (1966) by Jerry Goldsmith (a .MP3 file).
(For help opening any of the multimedia files, visit the plug-ins page.)