Mercedes McCambridge
Filmography | Awards | Downloads | Links | Image Credits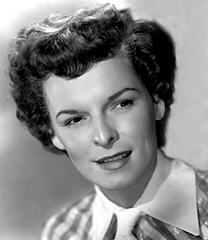 A nationally-known radio actress who won an Academy Award for her film debut performance in ALL THE KING'S MEN (1949), Mercedes McCambridge appeared in fewer than two dozen films, but the forceful female characters she played left an enduring impression on American audiences.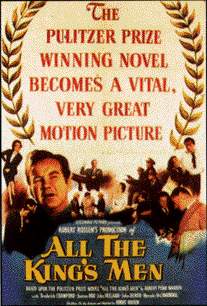 Already thirty years-old, McCambridge was a veteran radio performer but had no prior film experience when she auditioned for and won the role of Sadie Burke in Robert Rosson's adaptation of Robert Penn Warren's Pulitzer Prize-winning novel, ALL THE KING'S MEN (1949). The story of Willy Starke, a populist politician (played by Broderick Crawford) who is corrupted by the system he sets out to defeat, the film earned seven Academy Award nominations and took home three Oscars including the prize for Best Picture of the year. Mercedes herself was honored with the statuette for the year's Best Supporting Actress for her portrayal of the female journalist who helps build Starke's public persona and later becomes more personally involved in his rise and fall.
Memorable Quotations:
"I'd like to say to every waiting actor, 'Hang on. Look what can happen!'" -- Academy Award acceptance speech, 23 March 1950, RKO Pantages Theatre, Los Angeles, California.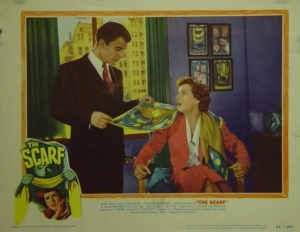 Although Columbia Pictures, which had produced ALL THE KING'S MEN, held an option to sign her to a long-term contract after she completed the film, the studio declined to do so. As a result, Mercedes followed her Oscar win with three more-or-less disappointing programmers at various studios around Hollywood, including the film-noir thriller THE SCARF (1951) for United Artists in which she played a hard-boiled waitress and sang "Summer Rains."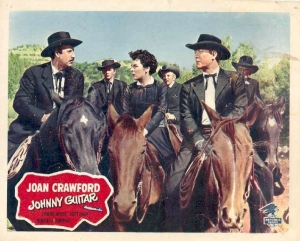 After taking some time off to pursue opportunities in radio and television, McCambridge made a memorable return to filmmaking as Joan Crawford's vengeful nemesis in Nicholas Ray's Technicolor noir-western JOHNNY GUITAR (1954), also starring Sterling Hayden.

"Johnny Guitar" (clip) sung by Peggy Lee (a .MP3 file).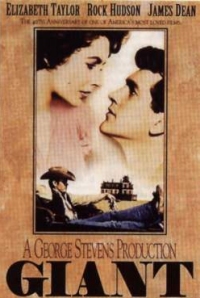 Continuing her success in the Western genre, Mercedes played Rock Hudson's domineering sister Luz Benedict in George Stevens' epic western GIANT (1956), also starring Elizabeth Taylor and James Dean. Based on Edna Ferber's sweeping novel of a Texas cattle ranching family facing changing times, GIANT earned ten Oscar-nominations, including a second Best Supporting Actress nomination for McCambridge.

"Theme - Giant" (clip) by Dmitri Tiomkin (a .MP3 file).
(For help opening any of the multimedia files, visit the plug-ins page.)