Natalie Wood
Awards | Downloads | Image Credits | WEST SIDE STORY
Page 2
.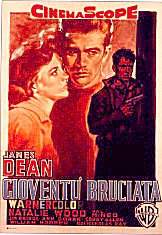 A poster from the Italian release of REBEL WITHOUT A CAUSE (1955), the film that marked her transition from child star to mature actress.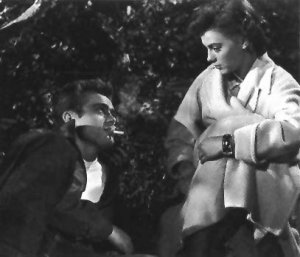 With James Dean in REBEL WITHOUT A CAUSE (1955). Natalie earned a Best Supporting Actress nomination for her role as Judy in this film, her first ever Oscar nomination.
A poster from WEST SIDE STORY (1961) and singing "Tonight" with Richard Breymer.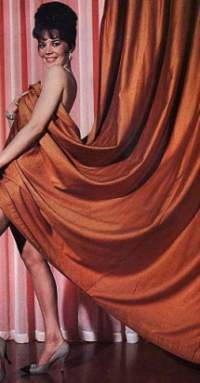 Another musical, GYPSY (1962), this one featuring Wood as famed stripper Gypsy Rose Lee.
Further Reading:
Natalie Wood: a life by Gavin Lambert (New York: Alfred A. Knopf, 2004).
Natasha: the biography of Natalie Wood by Suzanne Finstad (New York, N.Y.: Harmony Books, c2001).
Natalie: a memoir by her sister by Lana Wood (New York: Putnam's, c1984).
Natalie & R.J.: Hollywood's star-crossed lovers by Warren G. Harris (New York: Doubleday, 1988).
Lovers: great romances of our time through the eyes of legendary writers by John Miller and Aaron Kenedi (Boston: Little, Brown & Co., 1999).
Five for Hollywood by John Parker (Secaucus, NJ : Carol Pub. Group, 1991).
More Natalie Wood Links:
Fan Clubs:
Natalie Wood Fan Club
c/o Mrs. Gail Williams
542 Springfield Rd.
Lindon, NJ 07036 USA
Fans of Natalie Wood
c/o Jack Buckley
3106 Exeter Road
Augusta, GA 30909
Page 1 | Page 2
Awards | Downloads | Image Credits | WEST SIDE STORY