Natalie Wood
Awards | Downloads | Image Credits | WEST SIDE STORY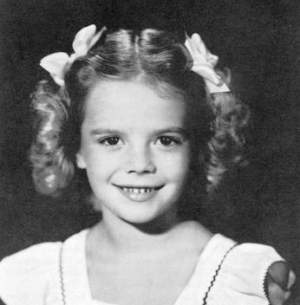 Okay. So she wasn't always this young. But isn't this a good pic? (1948)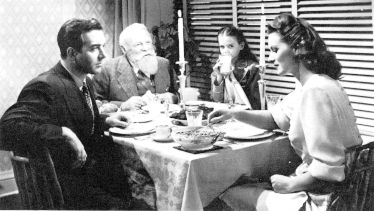 As young Susan Walker with John Payne, Edmund Gwenn, and Maureen O'Hara in MIRACLE ON 34TH STREET (1947) which was nominated for four Academy Awards including Best Picture.
Natalie obviously a bit older.
Memorable Quotations:
"Do I look sexy by innuendo?" --as Ellen Cooper in FATHER WAS A FULLBACK (1949).
"You mean amazing because I'm a woman." --as Maggie DuBois in THE GREAT RACE (1965).
"My mother says this world's a garbage dump and we're just the flies it attracts. Maybe she's right, but when I sing the smell doesn't seem so bad." --as Daisy Clover in INSIDE DAISY CLOVER (1965).
"Don't start up with me, Dr. Alexander. When I first started coming here, I was mildly depressed and I had a few drinks every Saturday night. Now, I drink like a fish, I've been in here twice, I've tried suicide, I act like a nut, I've alienated spouse, family and friends, I've got a dent in my head, and sometimes I'm a little irritable." --as Cassie Barrett in "The Cracker Factory" (1979 TV).
Special thanks to The Palace for the young portrait and the MIRACLE ON 34TH STREET picture.