Tallulah Bankhead
Biography | Filmography | Downloads | Image Credits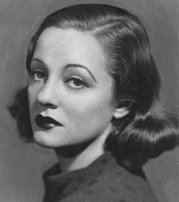 An Alabama native and the daughter of a United States Congressman and one-time Speaker of the House of Representatives, Tallulah Bankhead rebelled against a strict religious upbringing to become one of the most famously tempestuous actresses of the early 20th Century. She made only 18 movies over the course of her extensive acting career and was most famous for her performances on the stage, on radio and later on television, many of which were recreated on film by other actresses. Nevertheless, Tallulah Bankhead and her raspy voice left an impressive mark on Hollywood, as demonstrated by the films she left behind.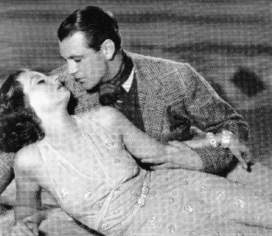 Tallulah and young suitor Gary Cooper in the melodramatic drama DEVIL AND THE DEEP (1932) which she made under contract to Paramount Pictures and also features Charles Laughton and Cary Grant.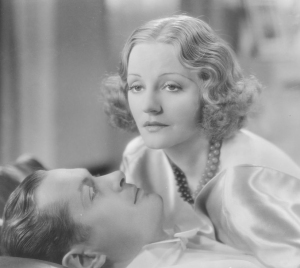 With Robert Montgomery in FAITHLESS (1932) another Depression-era melodrama, this time made for MGM.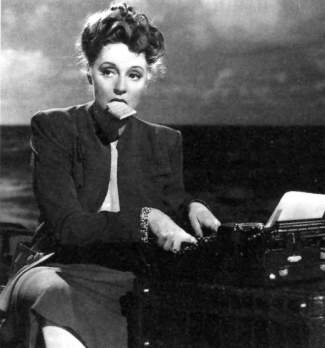 A still from Tallulah's most famous movie role, that of reporter Connie Porter in Alfred Hitchcock's LIFEBOAT (1944). Based on the story by John Steinbeck, LIFEBOAT was nominated for three Academy Awards in 1944 including Best Direction, Best Original Story (Steinbeck's first) and Best Cinematography (Glen MacWilliams). Although never acknowledged by the Academy of Motion Picture Arts and Sciences, Bankhead was named the Best Actress of 1944 by the New York Film Critic's Association for her performance in LIFEBOAT.
Music Clip from LIFEBOAT (1944):
"Disaster" (clip) by Hugo Friedhofer (a .MP3 file).
(For help opening the above file, visit the plug-ins page.)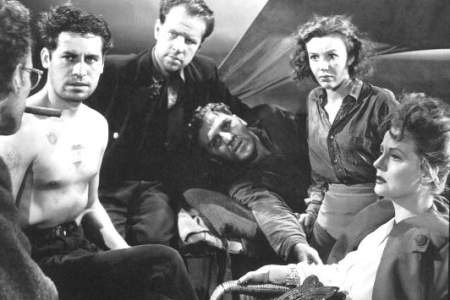 Six of the World War II-era shipwreck survivors whose human nature is put to the test while stranded in Alfred Hitchcock's LIFEBOAT: (left to right) Henry Hull, John Hodiak, Hume Cronyn, William Bendix, Mary Anderson, and Tallulah. (Note the famous bracelet on her wrist.) Shot entirely on a single set, rocking and frequently doused with water, the production was a difficult one, but the resulting film proved popular with audiences and became the most successful film of Tallulah's career.
Memorable Quotations:
"Dying together's even more personal than living together."-- as Connie in LIFEBOAT.
"In a word: Wow!"-- as Connie in LIFEBOAT.
In her last Hollywood film for almost a decade, Tallulah played Catherine the Great of Russia in Ernst Lubitsch's remake of his own silent comedy of manners FORBIDDEN PARADISE (1924), this time entitled A ROYAL SCANDAL (1945) and co-starring Charles Coburn, Anne Baxter and William Eythe.
More Tallulah Links: