Celeste Holm
Biography | Filmography | Awards | Bibliography | Downloads | Links | Image Credits | Her Address | ALL ABOUT EVE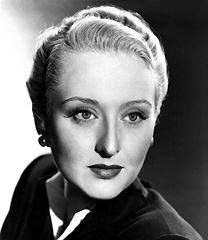 Celeste Holm made a name for herself on Broadway in comedies and musicals before signing a long-term contract with 20th Century-Fox under whose auspices she made the first nine films of her now six-decade Hollywood career. Always an actress first and a star second, from the the mid-1940s to the mid-1950s, Holm gave consistently lauded performances in a wide range of films, including several top-notch dramas, comedies and musicals, earning three Oscar nominations and one statuette for her efforts. No matter the role, she always had the audience rooting for her character and disapproving in those many instances when the second fiddle was thrust upon her.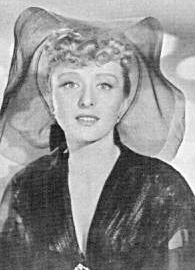 Holm made her film debut for Fox in THREE LITTLE GIRLS IN BLUE (1946), a musical (about three sisters out to trap wealthy husbands) which she stole from stars June Haver, Vivian Blaine and Vera-Ellen. For her second film, the musical CARNIVAL IN COSTA RICA (1947), Holm (publicity portrait at right) received star billing alongside Vera-Ellen, Caesar Romero and Dick Haymes, but the film was a dud and did little to advance her career.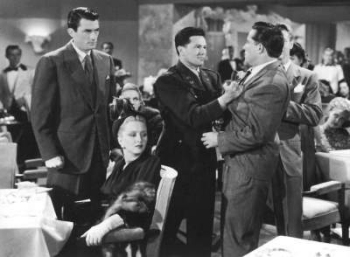 Eager to avoid being typed as a musical comedy performer, and with the help of screenwriter Moss Hart, Holm landed the role of journalist Anne Dettrey in GENTLEMAN'S AGREEMENT (1947), Elia Kazan's revealing look at socially accepted anti-Semitism and the year's Oscar-winning Best Picture.

Also starring Gregory Peck, John Garfield (both with Holm above), Dorothy McGuire and Anne Revere, GENTLEMAN'S AGREEMENT continued the post-war trend toward films which took on controversial social issues (including preceding Oscar winners THE LOST WEEKEND (1945) about alcoholism and THE BEST YEARS OF OUR LIVES (1946) about post-war readjustment to civilian life). Holm's performance as the sophisticated and witty spinster fashion editor almost single-handedly rescued the film from collapsing under its heavy social message. As a result, Holm took home the Oscar for the year's Best Supporting Actress.
"I had thought, before tonight, that I had already received the greatest award that an actress can have, which is to play a part in a picture in which one so whole-heartedly believes as GENTLEMAN'S AGREEMENT. Thank you everybody for making this happen."
-- Celeste Holm's acceptance speech, 20th Annual Academy Awards
20 March 1948, Shrine Civic Auditorium, Los Angeles, California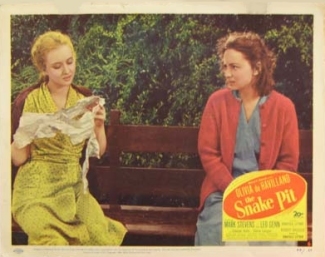 Frequently at odds with the Fox management about her assigned roles, Holm's three films of 1948 ran the gamut from ROAD HOUSE (a second-rate film-noir featuring Ida Lupino, Cornel Wilde and Richard Widmark) to CHICKEN EVERY SUNDAY (a turn-of-the-century comedy in which Holm was given her first leading role). It was the drama THE SNAKE PIT which received the most critical attention however. Starring Olivia de Havilland as a woman suffering from a nervous breakdown, THE SNAKE PIT was one of the first films to deal intelligently with mental illness and features Holm as an asylum inmate who befriends de Havilland's character. The part was small but notable, and the film received six Oscar nominations including one for Best Picture.