Donald O'Connor
Downloads | Links | Image Credits | SINGIN' IN THE RAIN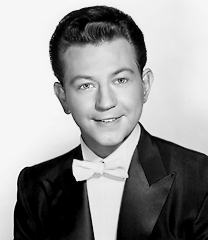 Having grown up in a theatrical family with whom he played vaudeville as a child, Donald O'Connor made his film debut at the age of eleven in the late 1930s and played a variety of juvenile roles (primarily for Universal) throughout the 1940s before making a name for himself as an A-list dancer and comedian in the 1950s. Though his film career faded quickly at the end of the decade with the decline of the studio system, O'Connor is best remembered for his six comedies opposite "Francis, the Talking Mule" as well as his movie musical appearances in which he wowed audiences with his tremendously energetic and acrobatic dance numbers.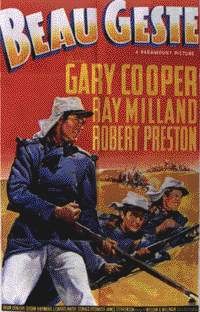 Donald O'Connor launched his Hollywood career in the late 1930s playing several straight-acting "boy" roles in a variety of films at Paramount. He appeared as Pat Falconer (Fred MacMurray) at age 10 in MEN WITH WINGS, as Bing Crosby's kid brother in SING, YOU SINNERS, and as Huckleberry Finn opposite Billy Cook in TOM SAWYER, DETECTIVE (all 1938). He also played Beau (Gary Cooper) at age 12 in BEAU GESTE (1939).
Music Clip from BEAU GESTE:

"Battle" (clip) by Alfred Newman (a .MP3 file).
(For help opening the multimedia files, visit the plug-ins page.)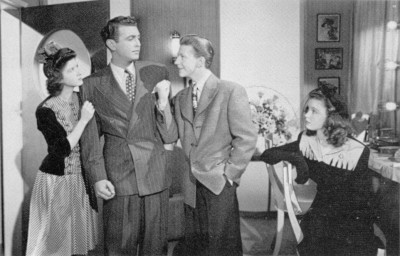 During World War II, O'Connor moved to Universal where he starred in several juvenile musical comedies such as WHEN JOHNNY COMES MARCHING HOME AGAIN (1942) with Peggy Ryan, Allan Jones and Gloria Jean (all with O'Connor at right).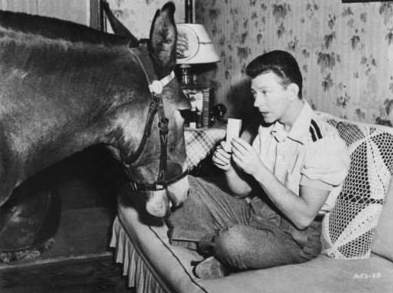 In 1949, Universal cast O'Connor as Peter Stirling, a soldier who takes up with a talking mule in FRANCIS. The comedy proved so successful, it spawned a string of sequels, and when O'Connor finally declined to keep making them, the films' director continued the idea with a TV series called "Mister Ed."