Julie Andrews
Biography | Filmography | Awards | Bibliography | News | Downloads | Links | Image Credits | Her Address | MARY POPPINS | THE SOUND OF MUSIC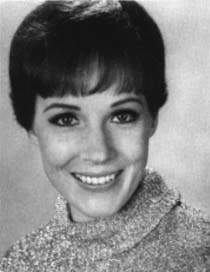 Julie Andrews made her way from Vaudeville to Broadway to Hollywood and back again -- singing all the way -- and her movies have encompassed some of the business's biggest blockbusters as well as most expensive bombs. But from nanny to nun to German spy, wholesome or sexually ambiguous, Julie has proved herself a talented actress and comedienne -- and of course there's always that voice.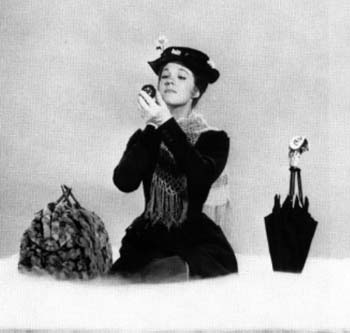 After years of successful musical performances on Broadway, Walt Disney gave Julie the chance to make her mark in movies when he offered her the title role in his live-action musical adaptation of the popular P.L. Travers children's book MARY POPPINS (1964).

"Stay Awake" (clip) (a .MP3 file courtesy The Walt Disney Company).
Julie's supercalifragilisticexpialidocious film debut performance as the Banks Family's no-nonsense, English nanny (with a little more up her sleeve than those around her realize) won her the Academy Award for Best Actress of the year and the film itself was nominated for an incredible thirteen Oscars, taking home five of them.
Memorable Quotations:
"Seems for all your charm, you're a scoundrel, Charlie. Seems I don't mind making love to a scoundrel, but I think it's immoral to marry one." --as Emily in THE AMERICANIZATION OF EMILY (1964).
"As I say, I'm grotesquely sentimental." --as Emily in THE AMERICANIZATION OF EMILY (1964).
"I fall in love too easily and I shatter too easily." --as Emily in THE AMERICANIZATION OF EMILY (1964).
"You're a scientist. You're supposed to respect the natural order of all things. Breakfast comes before lunch, and marriage comes before a honeymoon cruise." --as Sarah Sherman in TORN CURTAIN (1966).
"God is spirit. I am flesh. God is to be worshipped. A wife needs only to be loved." --as Jerusha Hale in HAWAII (1966).
"Goodbye, Trolley People." --as Queen Clarisse in THE PRINCESS DIARIES (2001).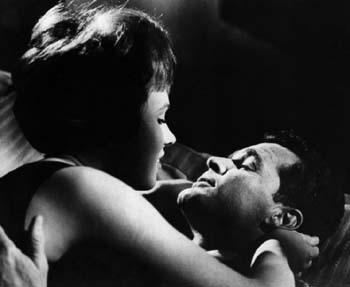 Also in 1964, before the release of MARY POPPINS, the word had gotten around about Julie and she was cast opposite James Garner in Arthur Hiller's military comedy/drama THE AMERICANIZATION OF EMILY.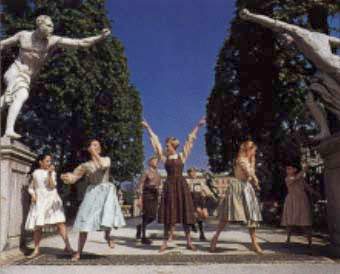 Probably the most famous role of Julie's career, that of Maria von Trapp in THE SOUND OF MUSIC (1965) was oddly enough one she was skeptical about taking due to the sometimes overly-sugary sweetness of the Broadway version of Rodgers and Hammerstein's musical. Changes were made in the transition to film however, and what resulted was one of the biggest blockbusters in cinema history.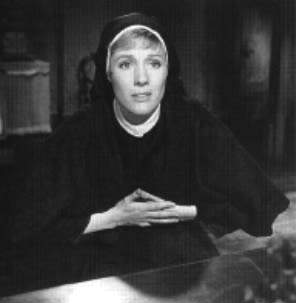 Not only did THE SOUND OF MUSIC smash box office records, but it walked away with ten Academy Award nominations and five Oscars, including that for Best Picture. For her part, Julie was nominated as Best Actress, but the prize went to Julie Christie for DARLING.

"The Sound of Music" (clip) (a .AU file courtesy Rhino Records).
(For help opening any of the multimedia files, visit the plug-ins page.)